Originally posted on June 15th, 2012
On the last Friday of October was celebrated the wedding of my dear friend, after which the celebration continued on Saturday with a Rock 'n' Roll party. I had reserved for the weekend two different outfits, but I liked the wedding night outfit so much that I decided to use it also on Saturday, when I only changed my hair style. My outfit included a black cocktail dress with a feather hem, a white feather headband, nylon gloves and round box purse. My shoes were the Finnish-made suede high heels and for jewellery I had chosen poodle bracelet and earrings to fit.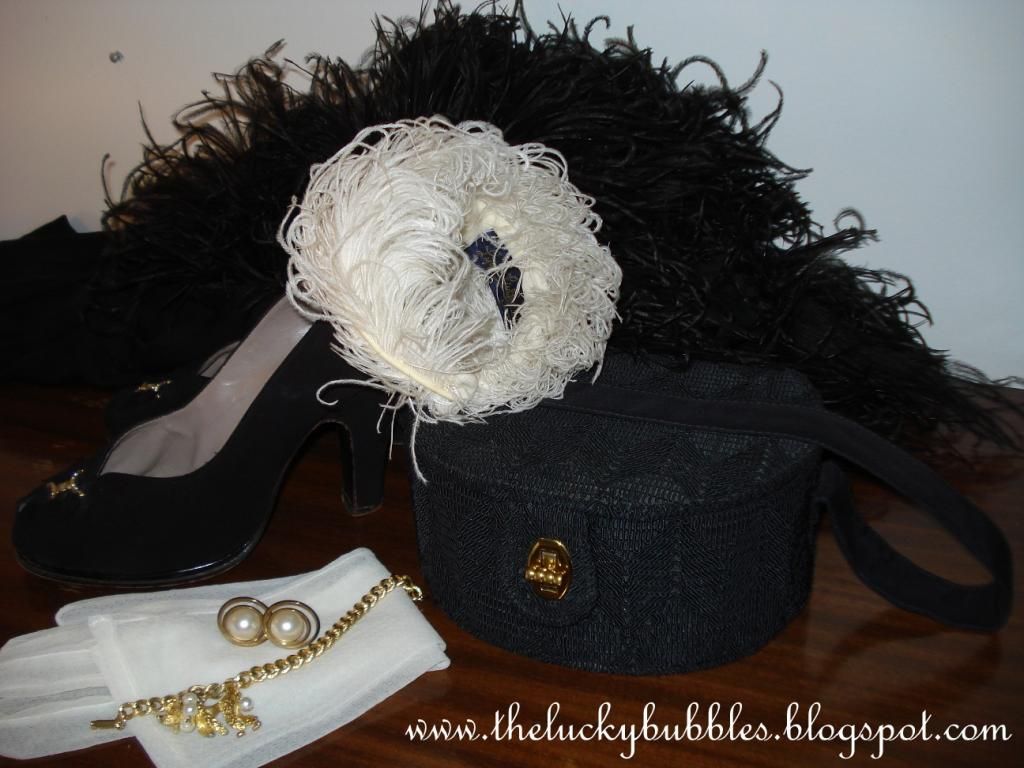 I am including here a picture of our dinner party taken from the wedding album.